ERC
We are currently helping businesses to get tax benefits through US SBA Paycheck Protection Program (PPP).
PPP
New ACT: Under the Consolidated Appropriations Act, 2021, which was signed into law on Dec. 27, 2020.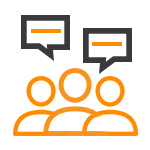 WOTC
The Work Opportunity Tax Credit is a federal hiring incentive that provides a tax credit worth up to $9,600.